Ac Blowing Agent
Ac Blowing Agent
RICHON

SHANDONG

Within 15 days after signing the contract

1000mt/year
Classification: Chemical Auxiliary Agent
CAS No.: 123-77-3
Purity: 95 %
Place of Origin: China (Mainland)
Type: Adsorbent
Adsorbent Variety: Activated Carbon
Usage: Plastic Auxiliary Agents
Brand Name: Richon
Appearance: Powder
colour: slight yellow
AC BLOWING AGENT
Chemical Name: Azodicarbonamide
Grade: AC-5
Typical analytical properties of AC-5
Property Specification
APPEARANCE : FAINT YELLOW POWDER
ASH (%) ≤ : 0.5
DecompositionTemp(℃) : 200-205
PURITY (%≥): 98
GasVolume(ml/g ≥): 220
AverageParticle(um) : 3 ~ 5
Loss on heating(%≤): 0.3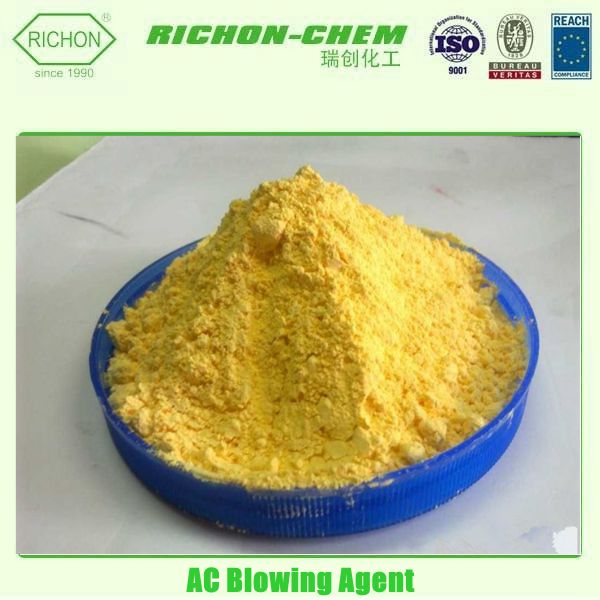 APPLICATION:
Per gain diameter is small, the bore of foam is thinning and well-distributed; blowing multiple is, hight, special used in foam products which havent silicom and carbonate. Extensive used in plastic good, for example; leatherette sports sole, wallpaper, slippers, PVC, EVA, PP, PE, PS and soft leather.
PACKAGING:
25kgs/bag, carton or fiber drums with PE packaging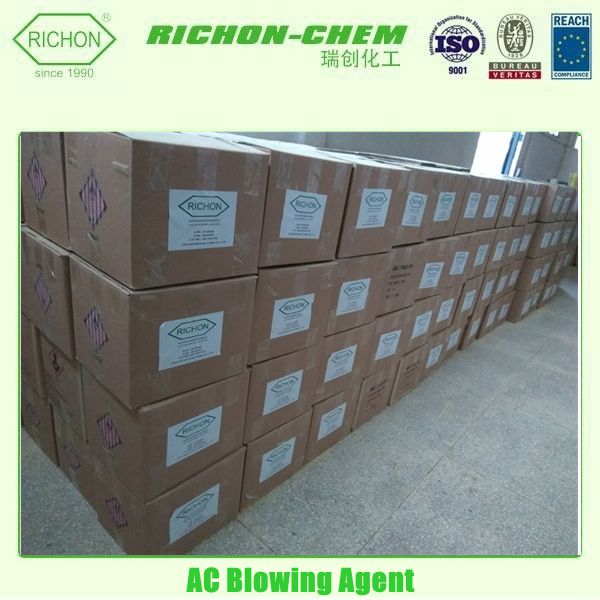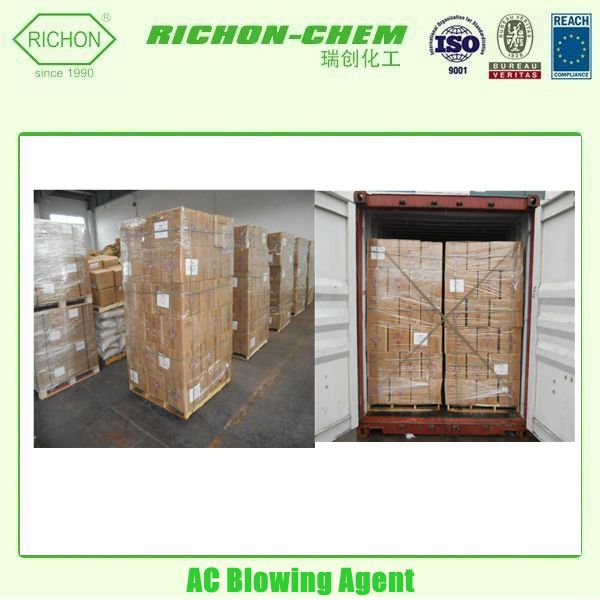 STORAGE:
Store in cool and dry place, avoid rain and moisture, Keep away from fire, heat, sunlight, under no circumstances should it come into direct contact with acid and alkali.
SHELF LIFE: 12 months