Petroleum Resin C9
Brand : RICHON
Product origin : SHANDONG
Delivery time : Within 15 days after signing the contract
Supply capacity : 160000mt/year
BASIC INFORMATION

Product Name

Petroleum Resin C9

Chemical Name

Petroleum Hydrocarbon Resin

Chemical Formula

N/A

Molecular Weight

N/A

CAS No.

64742-16-1 OR 68131-77-1

EINECS No.

265-116-8
SPECIFICATIONS
SPECIFICATIONS

Item

C9

Color (in 50% Toluene)

from No 9 to No.18

Soften Point (DC)

80-90;100+/-5;110+/-5;120+/-5;130+/-5;over 130

Acid value (mgKOH/g)

0.5max

Iodine value (g I2/100g)

60-120

Ash value

0.1% max.

PH value

6-8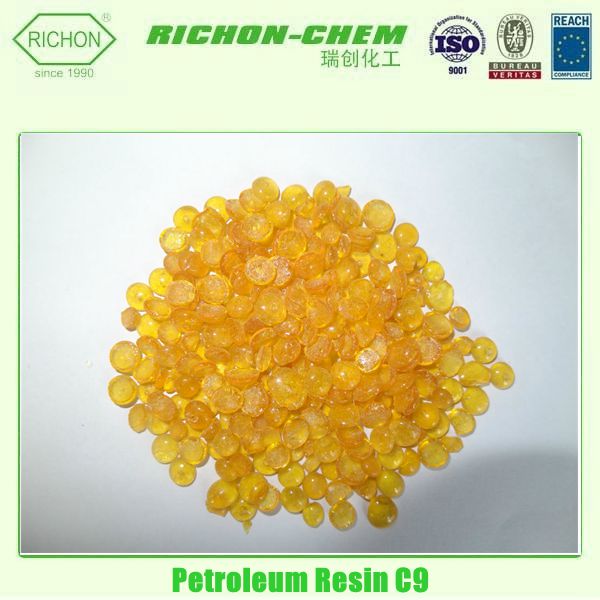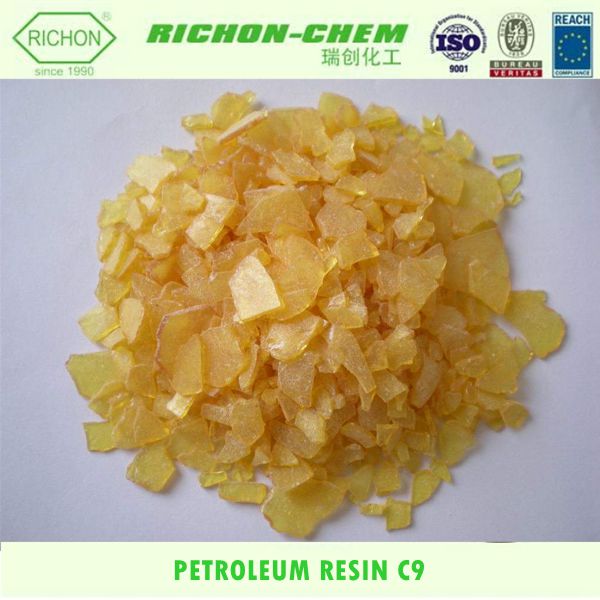 USAGE
1. Coating production: Used in paint and reinforced latex coating, also applied in oil soluble coating.
2. Rubber treatment: Used as adhesion booster.
3. Adhesive production: Used in adhesive, especially for melting glue and pressure-sensitive glue.
4. Printing ink production: It can be dissolved in hydrocarbon resin, it owns high soft point and stable performance, so it can be used in ink.
5. Paper making industry: Used in paper sizing agent.
6. Other application; Used as oil field water treatment agent & slurry additives, pitch modified agent.
Packing: In 25kgs bag.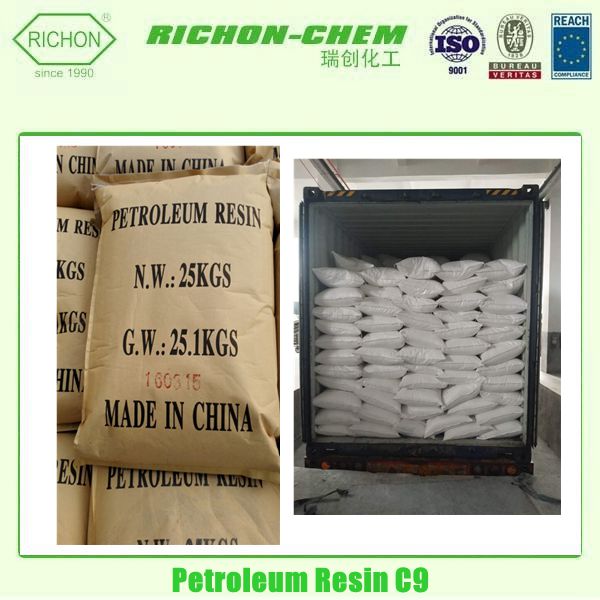 Storage: The product should be stored in the dry and cooling place with good ventilation, avoiding exposure of the packaged product to direct sunlight. The validity is 1 year.
Please feel free to give your inquiry in the form below. We will reply you in 24 hours.